BioRex Cinemas Oy - a fast-growing and modern cinema chain
BioRex Cinemas Oy is a profitably growing nationwide family business specialising in cinema experiences with a history of over 100 years. BioRex currently operates in twelve locations, offering a total of 48 cinemas for the perfect movie experience and successful corporate events.
BioRex employs more than 130 people and its turnover in 2022 was around EUR 11 million.
External reporting obligations and the desire to manage data internally placed demands on the timing and quality of reporting and forecasting.
As BioRex has grown nationally, the need to produce higher quality reporting has arisen. The reporting challenge at BioRex was that manually combining data from the financial management and ERP software was becoming too time-consuming and the potential for human error too high. In addition, creating budgets and forecasts in Excel was becoming cumbersome.
"We report to our partners on a daily basis on the number of performances and box office receipts, among other things. In addition to external reporting, we wanted to be able to communicate key figures to our staff in a timely and accurate manner," comments Aku Jaakkola, CEO of BioRex Cinemas Oy. Data-driven management has been familiar to BioRex for a long time and Jaakkola believes that data-driven management has also had a significant impact on staff satisfaction and retention. "We want to produce a modern employee experience in addition to a modern customer experience for our employees," Jaakkola says.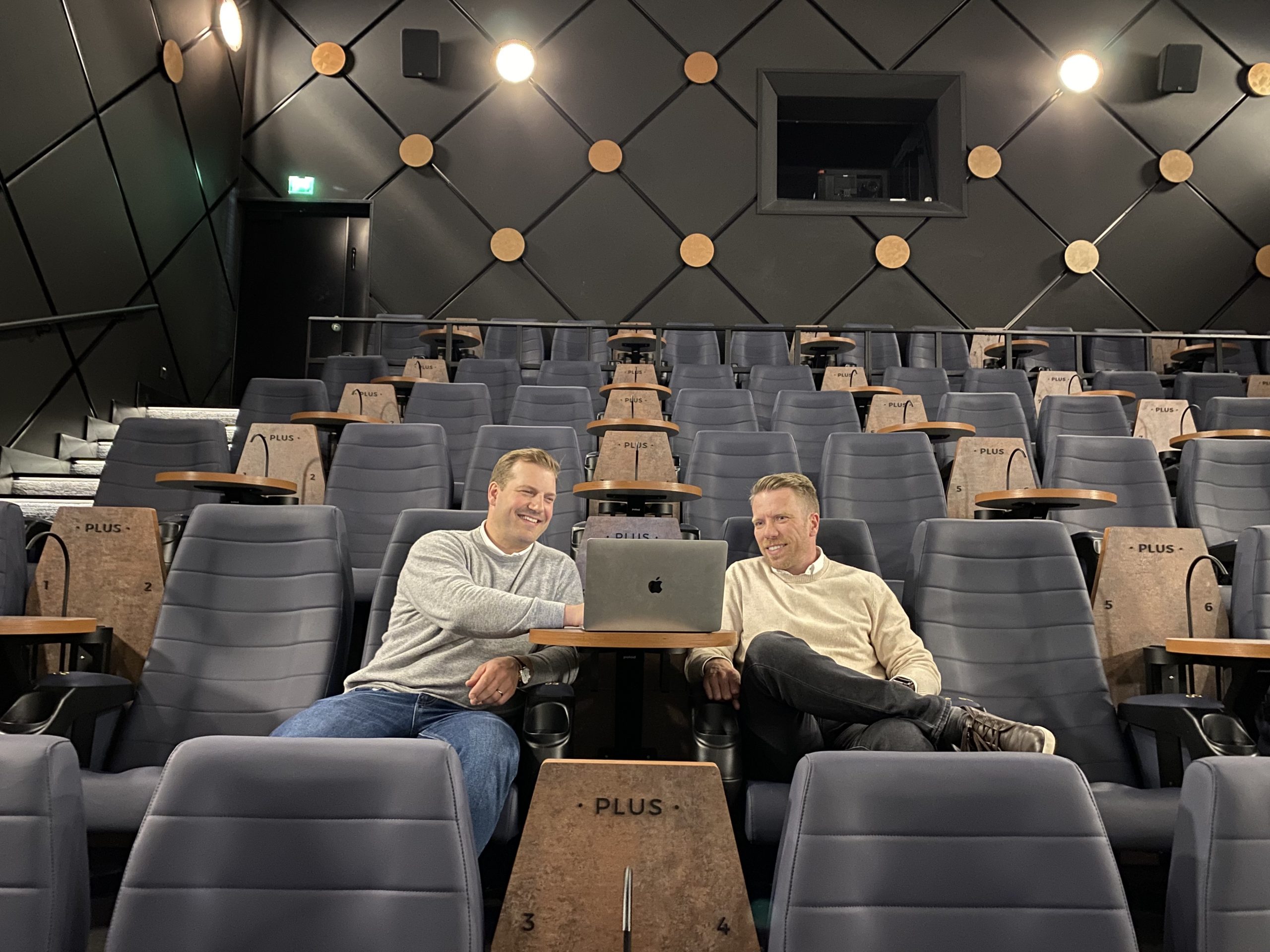 In the picture, from left to right, Saku Pöllänen, CEO of Finadeck and Aku Jaakkola, CEO of BioRex Cinemas Oy
When BioRex was looking for solutions, the starting point was that they wanted financial and operational business data on the same reports, with automated distribution to the desired people via email. In addition, a modern and visually clear user interface, the ability to edit key figures and reports, and the ability to limit access rights were also important.
Biorex has invested heavily in modern and digital solutions
BioRex has invested heavily in modern and digital solutions, and Finadeck has enabled it to use operational business data and financial data more effectively to support its management.
When BioRex was going through the solution options, it became clear that the desired indicators and reports could be built and visualised with Finadeck's built-in formula tool and report building tool. With the reports built in Finadeck, BioRex has been able to monitor its business development and make necessary changes to its business strategy.
"Finadeck's interface was modern and visually clear. In addition, the software included the automatic report distribution functionality that was essential for us and the necessary access restrictions," Jaakkola sums up.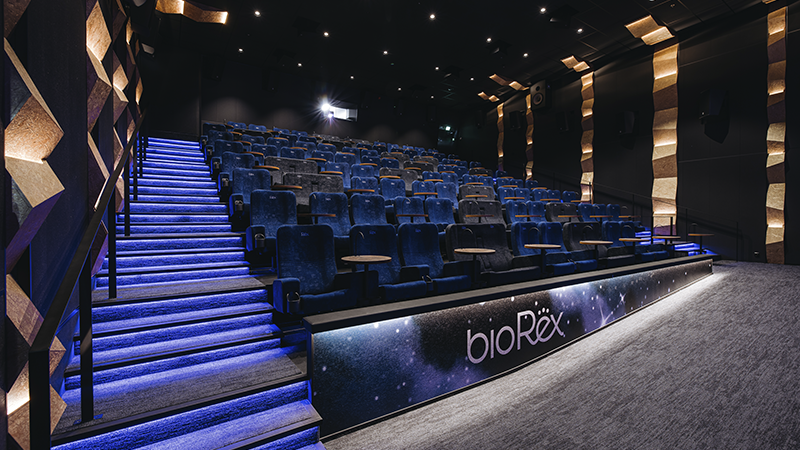 BioRex Cinemas Oy's theatre hall at Verkatehta in Hämeenlinna
Although the operational business software integration was not implemented immediately upon go-live, BioRex was able to import the operational business data into Finadeck through the Google Sheets integration. In addition to the Google Sheets integration, non-financial data could have been read into Finadeck using the OneDrive integration.
With Finadeck's automation and functionality, BioRex was able to save significant time and improve the quality of its reporting, budgeting and forecasting processes.
The intention was to make the software available on a turnkey basis
"We also wanted to save time in the implementation of the software, so a turnkey implementation was the preferred option for us," Jaakkola says. At the beginning of the implementation process, BioRex defined which KPIs they wanted to build in Finadeck and provided sample report frames to the Finadeck implementation team, after which the support team built all the necessary KPIs and reports for BioRex. The support team also showed BioRex how to edit the KPIs and reports in Finadeck on their own.
Once the reports were completed, the sending of the individual site and site manager reports, as well as the board reports defined by BioRex, were automated to the desired persons, allowing BioRex to automate reporting to the site managers and the board.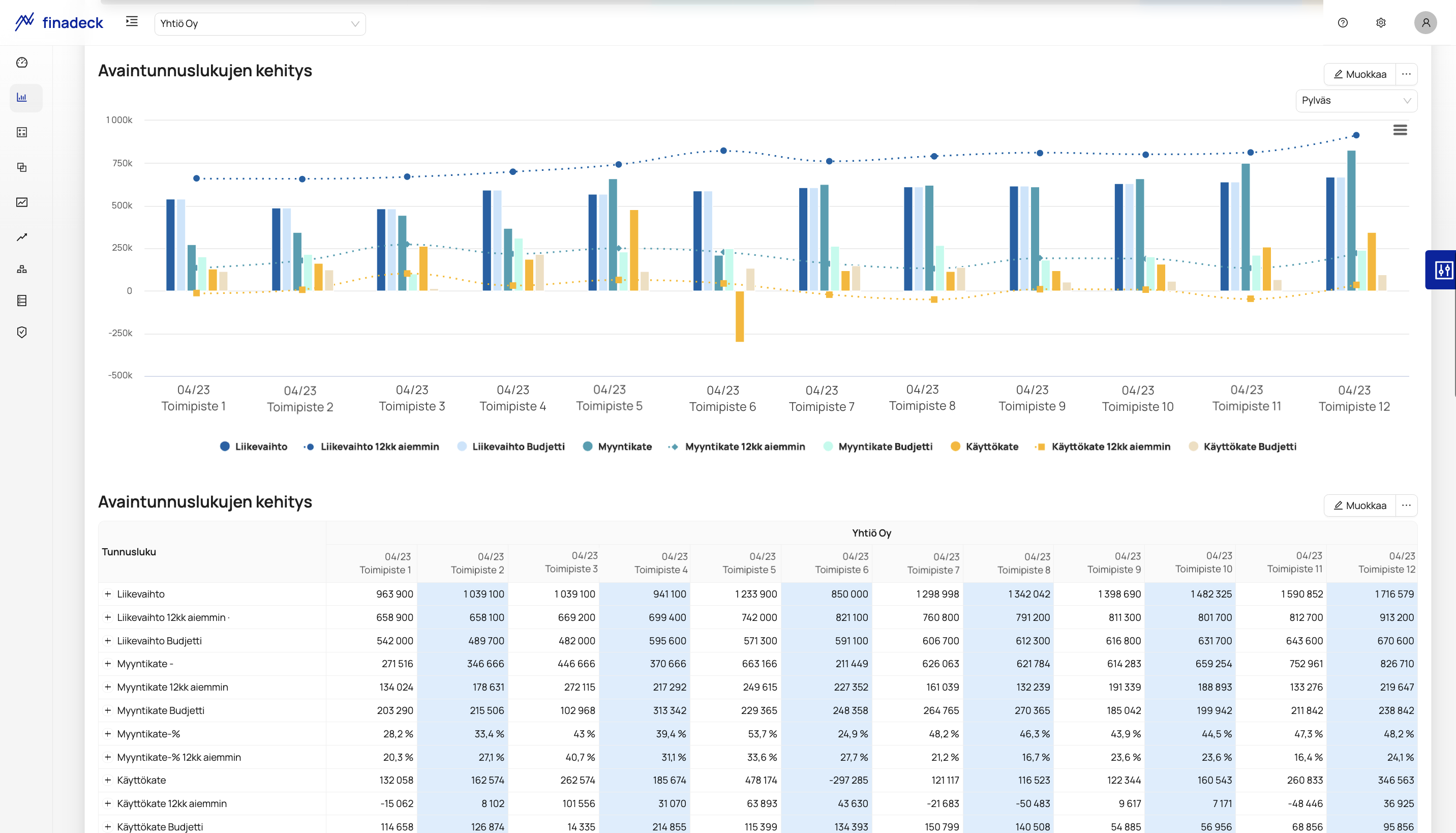 Observation image of the site-specific lacquer report built for Finadeck
The Finadeck support team also guided BioRex on the best practices for budgeting and forecasting, allowing site managers to enter and update their site budgets and forecasts directly in Finadeck.
"99% of what we wanted was done right away. During the implementation it also became clear that Finadeck's staff has the will to listen to the customer's needs and to translate them into functionality through the development pipeline," says Jaakkola.
Aku Jaakkola, Managing Director of Biorex, says that he is happy to recommend Finadeck's software, especially for chain operations and companies with multiple targets to monitor.