Solutions for logistics companies
Powerful tools for monitoring and budgeting vehicle profitability and efficiency
It is easier to utilise data in management and decision-making when data from accounting, tachograph software and other possible software can be utilised in one place.
The steering wheelman hits the long ones in the dark so he can see the ride. Finadeck, on the other hand, sheds light on data that helps the company and its leading people see potential development targets and manage risks.
One click and you have all the tools you need to move your business forward.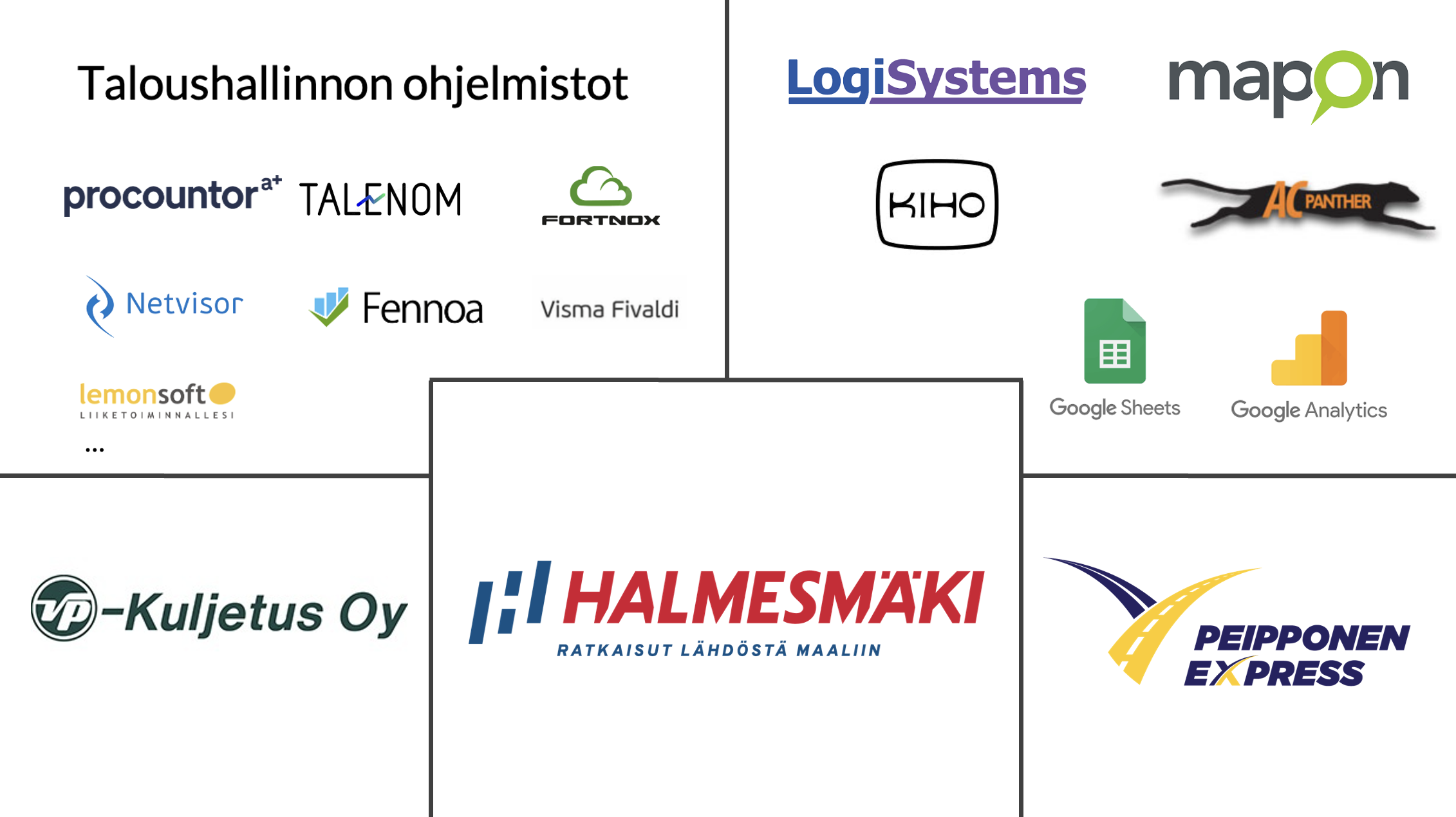 Figure out the big picture and drill down to exceptions
Build the dashboards you want to monitor your company's profitability, revenue and expense structure, balance sheet structure, and more. Share reports with people you want easier than ever by automating monthly dashboard submissions.
Build and automate the dashboard reports you want
With Finadeck's built-in easy-to-use report building tool, you can easily build, visualize, and automate, among other things, management and board-specific monitoring reports and the company's monthly summaries. You can also automate monthly submissions of your own reports to emails from people you want, such as management and board members.
Make vehicle budgeting easier and forecasting
Take advantage of Finadeck's easy-to-use budgeting, investment planning, and forecasting tools to plan for the future and create scenarios. You can enter a budget at the business and counting target level in Finadeck or .csv in the budget as material or through Google Sheets integration.